LakeKover Architecture Photography & Virtual Tours
Based in Abilene, Texas, we specialize in Professional and Affordable Architecture Photography, 360º Virtual Tours, 3D Scanned Tours and Video for the Real Estate and Advertising Industry.
What our clients are saying:
"Awesome photographer! All of my listings get more showings because of his professional pictures. Somehow he even makes my small homes with clutter look like the best house ever! He is professional and gets my photos back to me quick! I completely recommend him!"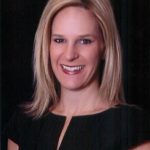 "Yaaqob has been a huge asset to some of my most recent real estate transactions. He is courteous, timely and professional. He produces some of Abilene's finest real estate pictures.
As real estate agents, we can get caught up in numbers and facts, and can easily overlook the importance of the quality of pictures.
By experience, our clients tend to rely heavily on the images and the appeal of the property by viewing the pictures online through various websites. It often becomes evident to me how important good quality pictures can be. My last two contracts were products of good quality pictures from Yaaqob. The buyers had both stated they had made up their mind before they had ever walked in the home because of the great pictures.
The cost for a service like this is minimal when compared to the success rate. I receive numerous compliments from colleagues, clients and friends because of the quality image portrayed in my listings. I would be happy to recommend Yaaqob to anyone looking to enhance the image of their business and their listings."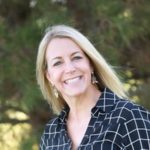 "We have used LakeKover's pictures and tours on our website and haven't seen a better option for showing customers our homes. Their tours give those relocating here a great opportunity to see our product and insures they make a point to place us on the top of their list."

"Since working with Yaaqob at LakeKover I feel like I am giving my sellers top-notch service in the most important advertising tool... PICTURES.
Pictures are the first thing buyers look at, and with good pictures I tend to get more leads on my internet business. I get sellers praising their presence on the internet, I get more calls with buyers wanting to see my listing, and I'm selling more of my own listings.
I am more than pleased with Yaaqob's talent but also his promptness in getting things done. He shows up on time ready to work and takes time to study his subject to get the right angles and right lighting. Yaaqob is my first call when I obtain a new listing!!!"